The hotel consists of 6 cabins (for 2 people) and 8 double rooms.
The cabins have two single beds and private facilities (shower and toilet) with the possibility of an extra (camp) bed.
The double rooms have small but good beds. Shared showers and toilets (for the double rooms) are in the hallway.
Bed linen, towels and breakfast are included for your stay. Other meals, snacks and drinks can be bought at the café.
Note that there are no cooking facilities in the cabins or at the hotel.
The hiking opportunities are some of the best in the area with at least two beautiful and varied day hikes. You can go fishing at Lake 90, explore the 1,000 year old Norse ruins or relax with a book on the terrace of your cabin.
There is wireless internet (Wi-Fi hotspot) at the hotel for a fee.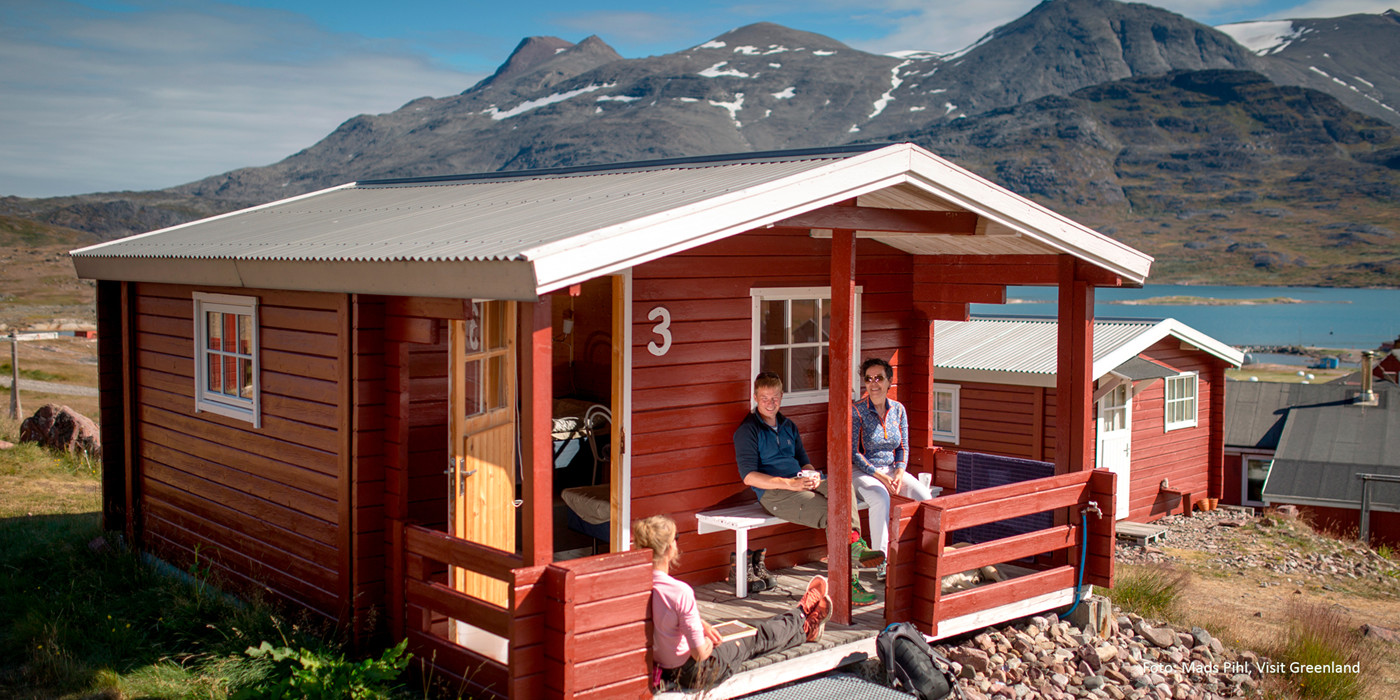 Igaliku - view from your own terrace in one of our cabins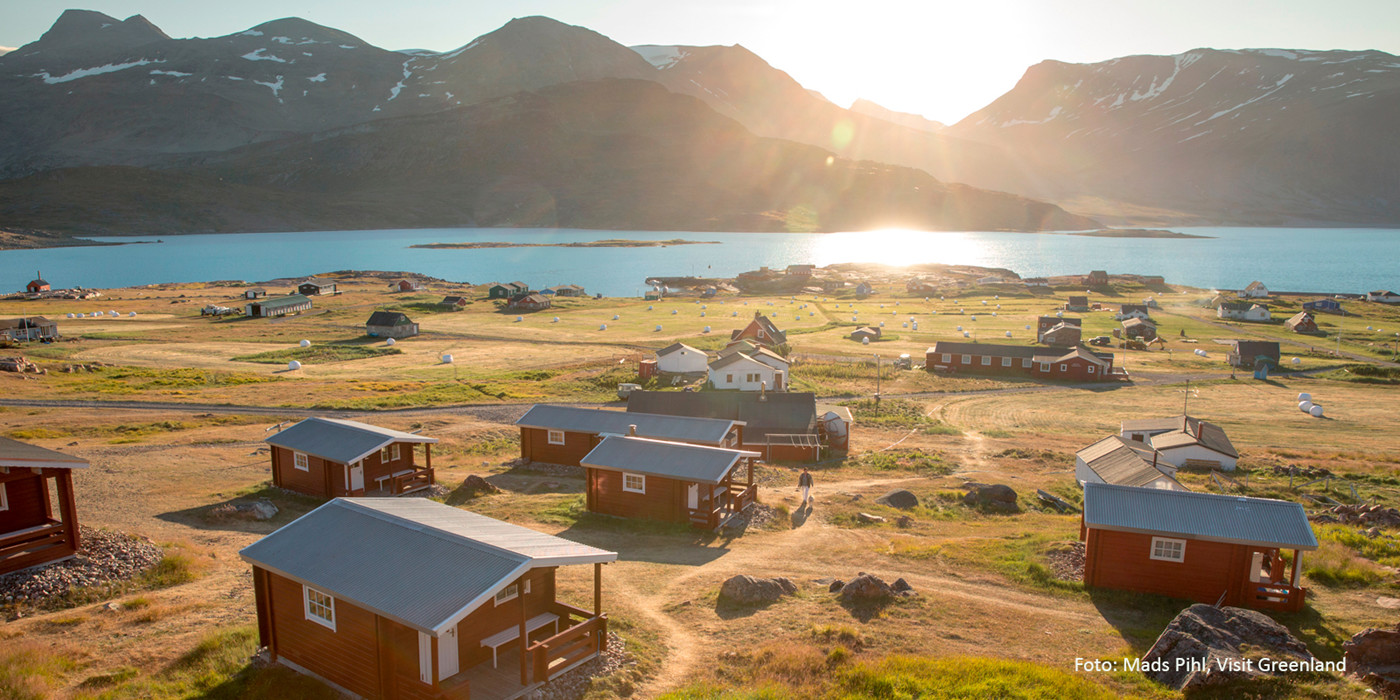 Igaliku Country hotel - Cabins all with view, DB-room in central building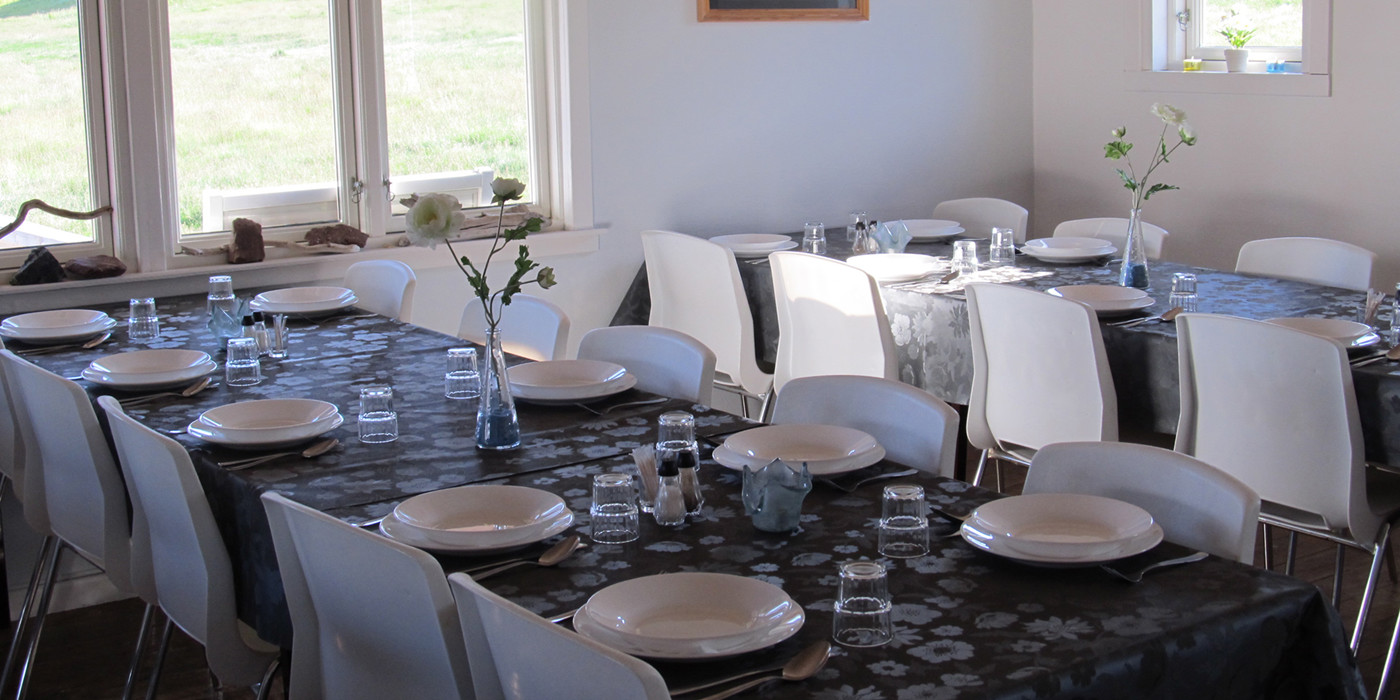 Restaurant for breakfast, lunch and dinner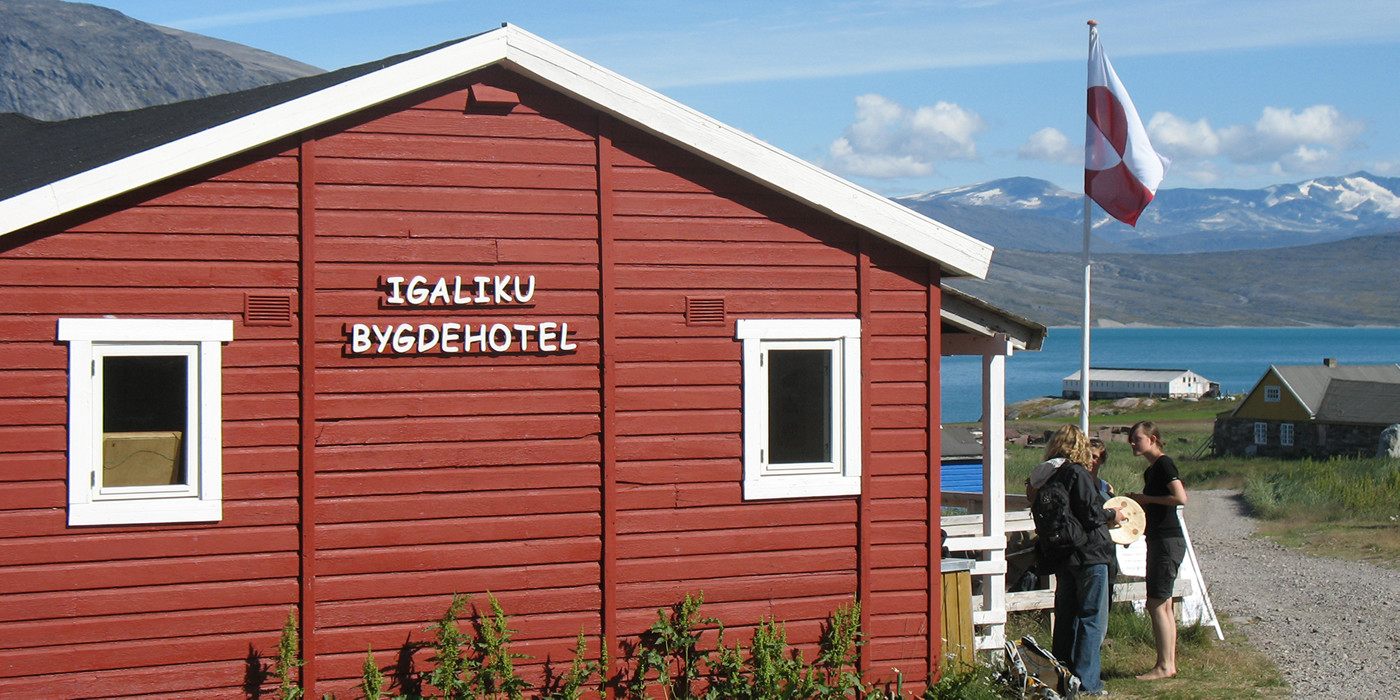 Reception and restaurant