The harbour has a lively traffic of dinghies and ships bringing fish to the city's shops and restaurants.
The hotel has many rooms in a variety of categories to suit everyone.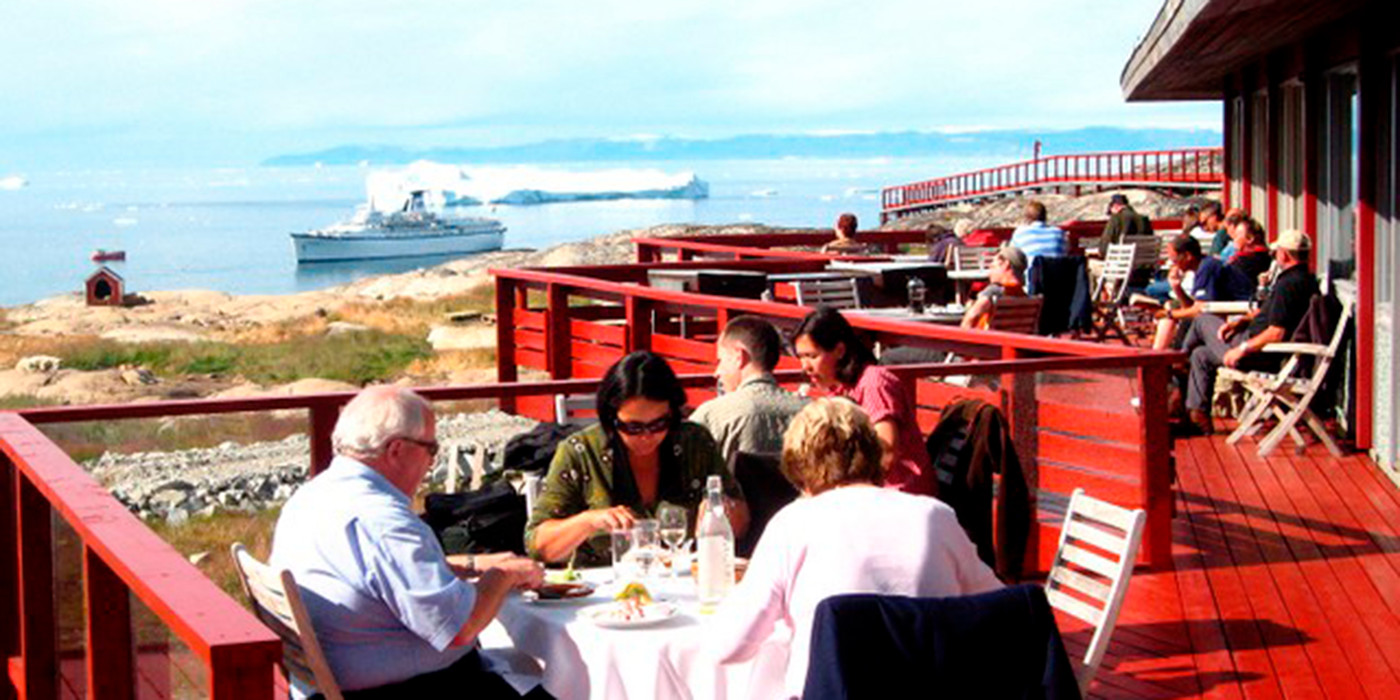 There are two dining options at the hotel; Restaurant Ulo and Café Ferdinand.
The restaurant offers gourmet dining and the cafe is a more simple option.
The hotel is located slightly above the city on the way to the airport and has its own shuttle service to the city centre, which is free for hotel guests.
With its location far north of the Arctic Circle and overlooking the largest icebergs, the hotel lives up to its name - Hotel Arctic.
Packages going to Ilulissat