Tour Description
Of the four seasons in Greenland, it's no secret that winter is the longest and most dominant. On the other hand, spring, summer and autumn are short. However, autumn contains a myriad of gifts in the form of golden foliage and the most exciting natural phenomena: the Northern Lights.
Kangerlussuaq is only 25 km from the Ice Cap and is one of the best places in Greenland to view the Northern Lights. On this journey you'll learn about local stories attached to the Northern Lights in Greenland.
Ilulissat Icefjord is a beautiful and interesting place, regardless of the season. It has its own very special colours for each period, but the autumn offers the most dramatic colour contrast. The day often ends with blazing Northern Lights filling the sky.
Highlights
Possibility to view the Northern Lights in one of the world's most beautiful countries
Learn a little about Greenlandic myths and legends
Scenic flight from Kangerlussuaq to Ilulissat
Stay in one of Greenland's best-located hotels: Hotel Icefiord
Explore a UNESCO World Heritage Listed destination by land and by sea
Possibility to eat really well at one of the many good restaurants in Ilulissat
Summary
Day 1. Copenhagen - Kangerlussuaq
The gateway to Greenland is Kangerlussuaq, reached by direct flight from Copenhagen.In the evening we will take a small walk looking for Northern lights.
Day 2. Kangerlussuaq - Ilulissat
Short and scenic domestic flight 300 km north to the iceberg capital Ilulissat, where you'll stay at Hotel Icefiord. Afternoon guided tour of the 'city'.
Day 3-4. Ilulissat
Guided tour to Sermermiut with view to Kangia Icefiord with a lot of ice. Rest of the days are at your disposal in Ilulissat, with optional excursions to choose from.
Day 5. Ilulissat - Kangerlussuaq - Copenhagen
Return home from Ilulissat to Copenhagen via Kangerlussuaq.
Day 1. Copenhagen - Kangerlussuaq
Your adventure begins with a flight to Greenland's main gateway, Kangerlussuaq. Kangerlussuaq is really "just" an airport town with a population of around 600 people.
Located at the end of a 190 km long fjord, there is a school, church, nursing home, leisure facilities and a few shops. Outside the town you'll find amazing scenery and wildlife. Spend the first night at Old Camp.
Kangerlussuaq was founded by the Americans during World War II and was a military base until 1992. Today, it's a small civilian population, however the buildings and barracks left by the American military are now used to support the airport operations and community.
Tonight will be your first opportunity to view the Northern Lights. We have some good advice for you: Take an afternoon nap. Greenland is 4 hours behind Denmark, so by this evening you'll feel a little jet-lagged and ready for bed, before the Aurora action begins.
Kangerlussuaq is one of Greenland's best Northern Lights destinations. The evening ends with a small "Northern Lightshow" in the form of delicious hot Greenlandic coffee.
B / - / -
Kangerlussuaq - close to the Ice Cap
Kangerlussuaq is Greenland's main air transportation gateway. This small airport town belongs to Qeqqata Municipality, and has a population of approx. 600 people. Just 40 km from the ice cap, the town offers much more than an airport.
Day 2. Kangerlussuaq - Ilulissat. City Tour
Most people travelling to Greenland want to see glaciers and icebergs. Today you'll fly to the iceberg capital, Ilulissat. Flight time is approx. 45 minutes and in good weather you'll have a spectacular view over Ilulissat Icefjord shortly before landing.
You'll be transferred by bus from Ilulissat Airport to your comfortable accommodation at Hotel Icefiord, where you'll be staying for the next 3 nights in a seaview room.
This afternoon you'll take a guided city walk to gain insight into everyday life and a little about local history.
B / - / -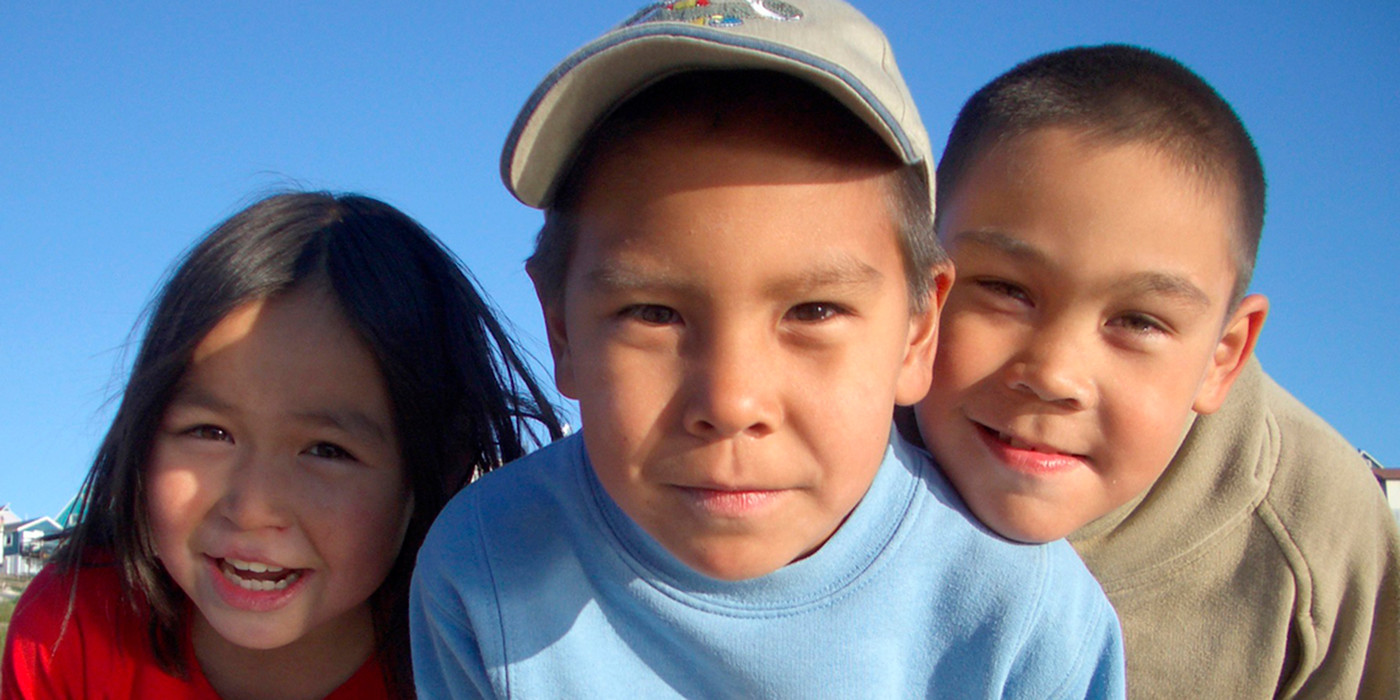 Day 3-4. Ilulissat on Your Own
During the day a guided hike to the old Inuit settlement Sermermiut, overlooking the icefjord mouth, is included. Beautifully situated on the outskirts of Ilulissat, the hike is about 5 km and reasonably easy.
UNESCO's addition of Ilulissat Icefjord and Sermermiut to its World Heritage List has had a significant positive impact to the region. Your guide will explain what UNESCO conservation means and why it's so important.
Rest of the days are at leisure to explore Ilulissat as you wish. You may like to relax and enjoy the local atmosphere around town, go to a café, visit the art museum or one of the local artisan studios. If you'd prefer to make the most of your time with some guided excursions, we have a good selection to choose from, including tours with a Northern Lights theme.
See the excursion, in the text given for Ilulissat
B / - / -
Ilulissat - enourmouse icebergs
For many enthusiasts, Ilulissat (formally Jakobshavn) is considered "the Navel of the World" when discussing travel to Greenland.
Day 5. Ilulissat - Copenhagen (via Kangerlussuaq)
With hopefully a memory and camera full of Northern Lights, the adventure is now over. Your homeward journey starts from Ilulissat with a flight to Kangerlussuaq and onwards to Copenhagen.
B / - / D
NOTE! – Would you like to extend the journey?
If you would like more days to fully explore our wonderful part of the world, we have excellent knowledge of Greenland and can tailor an itinerary according to your wishes. Please contact us for information.
Northern Lights Facts
The Northern Lights (Aurora Borealis) occur when electrically charged solar particles collide with the Earth's magnetic field. Attracted to the magnetic poles, the particles produce dazzling Auroral light when they collide with oxygen and nitrogen atoms: North Pole = Northern Lights / Aurora Borealis and South Pole = Southern Lights / Aurora Australis.
This phenomenon occurs year-round but is seen only in dark, clear skies. In Greenland it is best experienced in autumn and winter, with some places better than others.
Price Includes
Flights Copenhagen (Denmark, Europe) - Kangerlussuaq (Greenland) - Ilulissat (Greenland) incl. taxes
Flights Ilulissat (Greenland) - Kangerlussuaq (Greenland) - Copenhagen (Denmark, Europe) incl. taxes
1 nights at Old Camp (Kangerlussuaq) incl. breakfast
3 nights at Hotel Icefiord (Ilulissat) in shared double room incl. breakfast
Excursions Ilulissat: City tour and Sermermiut Hiking 
Transport from / to airport and hotel (Ilulissat)
Contribution to the Travel Guarantee Fund
All taxes and charges
Price Excludes
Meals, except breakfast and meals on the Atlantic flight
Other excursions except those specifically mentioned in "Price Includes"
Tour guide (this trip is on your own)
Travel and cancellation insurance
Single room supplement / cabin allowance of 2.000 DKK
Please note: The price of this trip is a base-level estimate, calculated on a certain category of seat on the flights and room/cabin category of accommodation. The actual price for your travel date may differ, according to availability at the time of booking. Please confirm with us any possible surcharges at the time of making your booking.
If you need further explanation, please feel free to contact us.
Meals
Included meals are marked with B (breakfast), L (lunch), D (dinner) on each day. If meals are not included, these are marked with -.
On Air Greenland flights between Denmark and Greenland, free meals and drinks are served on board. On domestic flights in Greenland, a cup of coffee and a biscuit is typically served.
Access to Electricity
It's possible to charge digital camera batteries at the hotels (with your own charger).
Mobile Phone
Mobile phone coverage is sparse during this trip, so there will only be limited opportunities to use your phone.
IMPORTANT NOTE!
The programme is subject to change without notice. A trip like this is dependent on good weather. There may therefore be some changes in the programme. Delays and cancellations may occur, especially in air and ship transportation.
No compensation is granted for the first 24 hours of delay or travel changes due to external circumstances. We will strive to reduce the disruption as much as possible and endeavour to provide an alternative programme or fill in the additional waiting time.