We are passionate about Greenland.

Greenland is special. It will touch deep down into your soul with its natural beauty, warm friendly people and the enormity of the landscape.
It's the ideal destination for discerning travellers looking for an unforgettable experience.
Let us show you our wonderful part of the world.

Topas Travel currently offers guided group tours with Danish tour guides, as well as independent (without tour guide) travel arrangements to Greenland.
Travellers on their own will be well taken care of when booking with Greenland by Topas.

Since 1973 Topas has organized guided group tours to select destinations around the world. In 1998 Topas' cooperation and partnerships began with several Greenlandic companies.
Today we're involved with Disko Line, Hotel Icefiord, Hotel Diskobay, Hotel Disko Island, as well as travel agent Blue Ice Explorer.

'Greenland by Topas' arranges individual travel packages to Greenland, with experiences to match your dreams. We can tailor a holiday according to your wishes.
Topas is a member og United Nations Global Compact and our CSR policy and Code of Conduct are available here.
Topas is a member of the Danish Travel Agency Association and the Travel Guarantee Fund.
Topas is a part of  Topas Explorer Group - read more here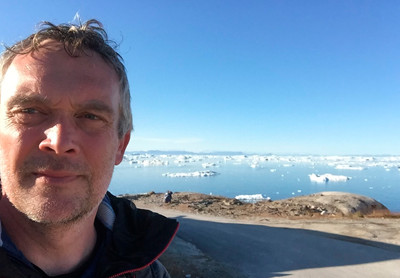 Peter Knudsen, Greenland specialist
Greenland has been close to my heart since 1997, when I developed the first hiking trip in South Greenland for Topas.
That hike from Narsarsuaq surrounded by high mountains and deep iceberg-filled fjords really sold me on the "Land of the People" - Kalaallit Nunaat. As a consequence, I've made many trips throughout Greenland, from Disko Bay to Illoqqortoormiut, both as a tour leader and for my private enjoyment. I've worked with Topas as a tour leader in various destinations around the world, including: Vietnam, France, Nepal, Antarctica, the Faroe Islands and Greenland.
"Greenland by Topas" gives me the opportunity to share my passion for Greenland, as I help you tailor your forthcoming trip. Get in touch and let's talk about Greenland!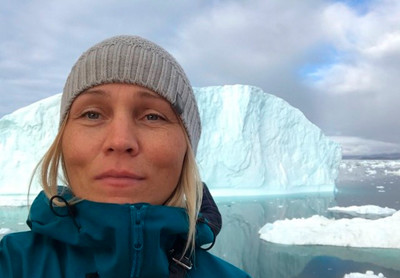 Mette Lund, Greenland specialist
I have had many exciting travel experiences and I'm always curious about new adventures and impressions from different places and cultures.
However, nature experiences have a special place in my heart and therefore Greenland is my favorite travel destination. Since my first visit in Greenland in 2006 with Topas, I am more and more fascinated by the beautiful country with each visit.
I will be happy to arrange your dream trip to Greenland.
Greenland by Topas and our Partners