With mountain scenery as a backdrop, the Eqi glacier in the foreground and the ice cap on the horizon, all of the lodge's 14 cabins are uniquely located with panoramic views to the glacier.
The 8 Comfort Cabins have private shower and toilet.
The 6 Standard Cabins use shower and toilet facilities at Café Victor.
For overnight guests at Glacier Lodge Eqi, all meals are included in the stay and are enjoyed at Café Victor.
The water is sourced from a mountain lake and electricity is generated via solar panels or generator if necessary.
Glacier Lodge Eqi also offers wilderness tents located on a platform, with stunning views of the sea and Eqi glacier.
The wilderness tents are equipped with comfortable beds and a gas heater. There will be no electricity, so if you visit at the end of the season, it will be necessary to bring a flashlight, but in the summer we use the midnight sun as the only light source.
The shower and toilet facilities for tent guests are located at Cafe Victor.
Comfort Huts at Glacier Lodge Eqi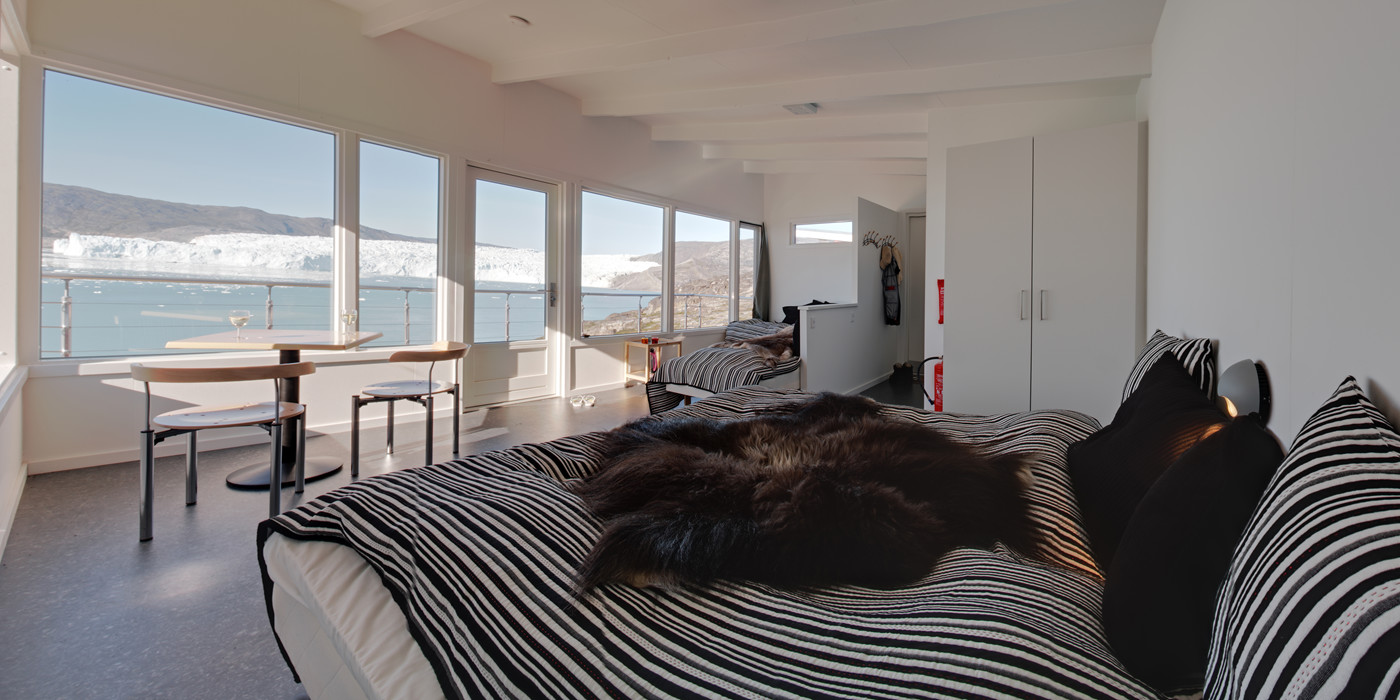 Remark: Comfort huts can have different designs, as each hut is unique. All Comfort huts have private facilities: shower/toilet.
Standard Huts at Glacier Lodge Eqi
Wilderness Tents at Glacier Lodge Eqi
Packages going to Glacier Lodge Eqi