The Place of Expectation
Ilimanaq means 'the place of expectation', which presumably refers to the fact that Ilimanaq was previously a summer settlement where one expected a big catch.
The sea here has long been known for its large numbers of seals, whales, halibut, cod, trout, catfish and lumpfish. Consequently, Ilimanaq has a long tradition of industrial processing of fish and game animals. As early as the end of the 18th century, a whaling facility existed here.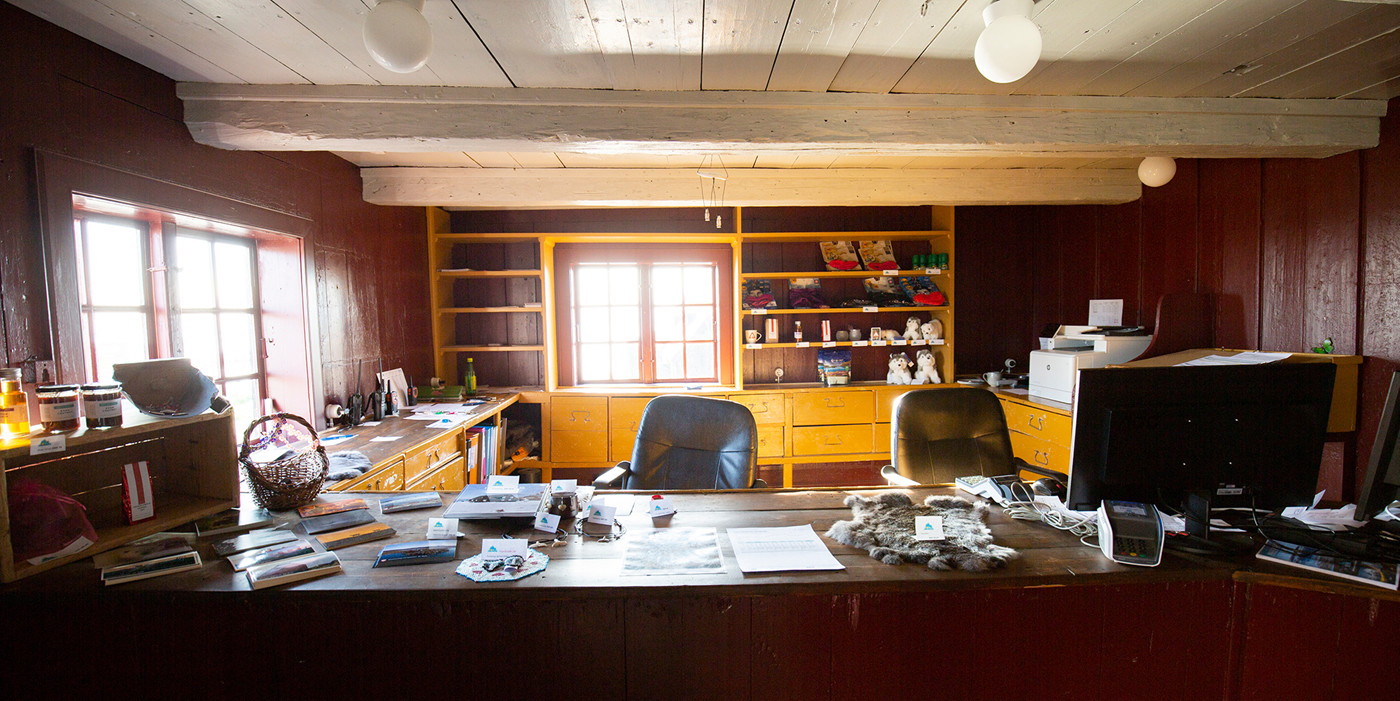 Colonisation
The Danish-Norwegian missionary Hans Egede arrived in Greenland in 1721.
The 18th century was overall, the heyday of colonisation. Trade and religious ministry went hand in hand. The Egede family had a great desire to spread Christianity in Greenland and established a number of colonies, including Ilulissat (Jakobshavn) and Ilimanaq (Claushavn).
Ilimanaq was originally named Claushavn, after the Dutch whaler Klaes Pietersz Thorp, who hunted whales in Disko Bay during the period 1719-1732.
However, before the Danish-Norwegian missionaries could consolidate their position, the influential Dutchmen, who for several years had skilfully engaged in whaling and trade in Greenland, had to be defeated. In 1739, Greenland experienced its first war. A 75-minute-long naval battle resulted in the Dutch surrendering. After this, Denmark consolidated its position in Greenland and the Egede family were free to preach the word of God.
On the whole, Ilimanaq was booming in the 18th century, and up to around 1960. Together with whaling, a Dane introduced an effective method of catching seals in nets. Despite great scepticism from the Greenlanders, the method proved effective and the yield was excellent. For a short period from 1836, Ilimanaq even achieved the status of headquarters of the trading colony. However, the poor port conditions meant that the joy was short-lived, as the trading colony moved back to Qasigiannguit after only 3 years.
Ilimanaq is Established
In 1751, the Egede family built a combined mission house and trade manager's residence in Ilimanaq, which was called Poul Egede's house. Son of Hans Egede and Gertrud Rask, Poul Hansen Egede was a theologian, missionary and scholar, as well as the Bishop of Greenland from 1779. At the age of twelve, he travelled with his parents to Greenland, being one of the first Europeans to grow up there.
In 1778 a grocery store was built. Together with Poul Egede's house, these two listed buildings underwent a comprehensive restoration from 2014, in order to preserve their unique cultural and architectural heritage. The Danish philanthropic organisation Realdania By & Byg was responsible for this, in cooperation with local Greenlandic stakeholders.
Read more about the restoration project here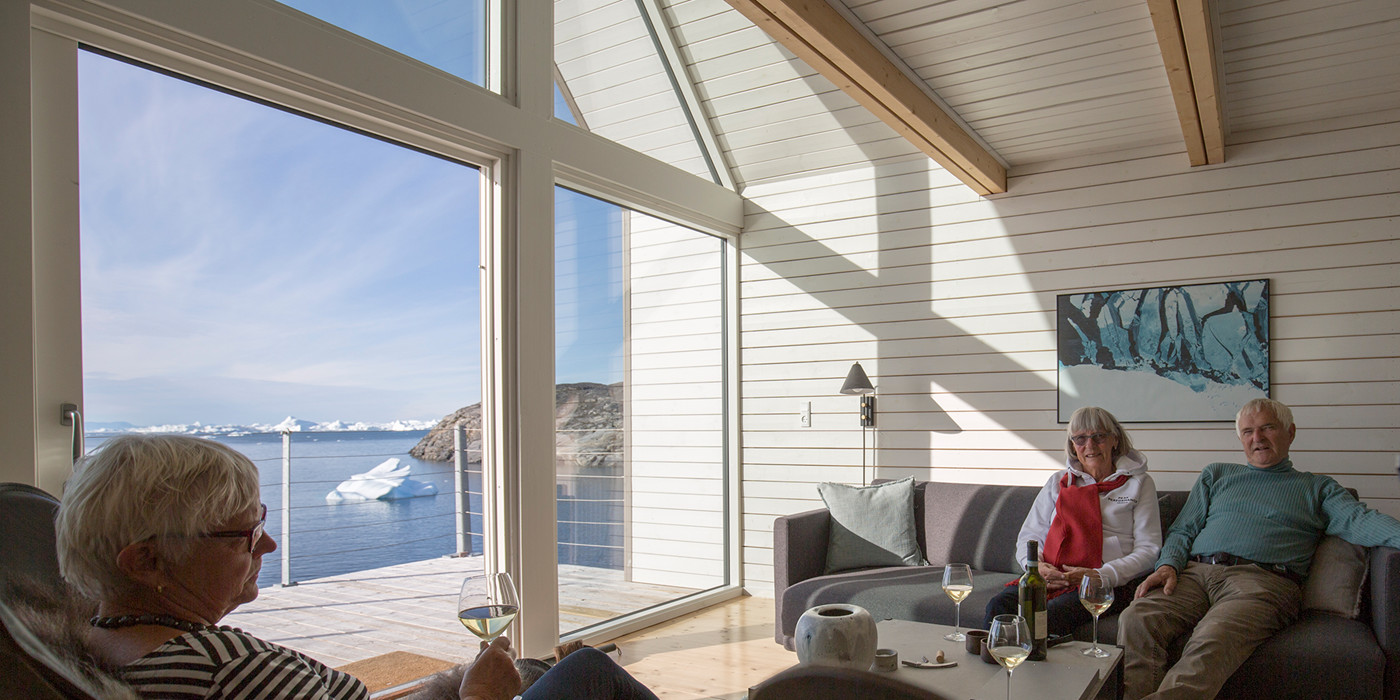 Ilimanaq Today
At its peak as a flourishing colonial town, the population rose to over 250.
Today, only approx. 50 people - and about twice as many sled dogs live in Ilimanaq. However, the number of sled dogs is slowly disappearing year by year, as ATVs (all-terrain vehicles) and snowmobiles become more popular as a form of transportation. There are no cars in Ilimanaq.
When travelling by boat on the one-hour journey from Ilulissat to Ilimanaq, you'll already notice the calm atmosphere which pervades, with huge grounded icebergs dominating the view. Small wooden houses in bright colours are scattered around the rocks, surrounded by nature.
Ilimanaq is a traditional Greenlandic settlement, where the hunting and fishing culture is still a large part of Greenlandic daily life, and the main occupation of many inhabitants.
A Pioneering Project and Growing Tourism
Ilimanaq has much to offer visitors. Today, the village has become the centre of a unique fusion of tourism, nature, fisheries, cultural heritage and sustainability. The two restored buildings now function as a communication centre, restaurant, conference room and shop.
Tourists are increasingly attracted to the village. In Ilimanaq you will also find Ilimanaq Lodge, a collection of 15 newly built, sustainable luxury cabins located on the cliffs right next to the water. Guests will wake to a beautiful view of Disko Bay, icebergs and whales, which frequent these waters. In recent years, the settlement has become particularly known for these beautiful cabins, which were created in collaboration with the aforementioned Realdania By & Byg project.
In addition to the village, which today attracts many tourists, the surrounding nature is a beautiful area as a starting point for scenic walks and hikes. Like most of Greenland, there are no marked hiking trails here, but the terrain is easy to hike, and there are good opportunities for magnificent walks along the coast.
Packages visting Ilimanaq