All are located on the northern outskirts of the settlement overlooking Disko Bay, with Disko Island's skyline on the western horizon.
These exceptional new cabins are well equipped and tastefully decorated.
The view is enriched at times with icebergs and whales. All cabins have private bath and toilet, as well as electricity and heating provided by solar panels.
In the settlement there is a small shop, as well as the award winning Restaurant Egede, which is located in a recently restored historic house. The restaurant's chefs use what they call "the world's best raw materials", of which a significant proportion are sourced directly from the inhabitants of the village and local fishermen.
Restaurant KOKS 2* Michelin
During the summer seasons of 2022 and 2023, the team from the Faroese 2-Star Michelin restaurant KOKS will operate Restaurant Egede. We believe this collaboration under the direction of KOKS award-winning Head Chef Poul Andrias Ziska will take Greenland's gastronomic tourism to new heights, and put Greenland on the world map of new, exciting must-visit destinations.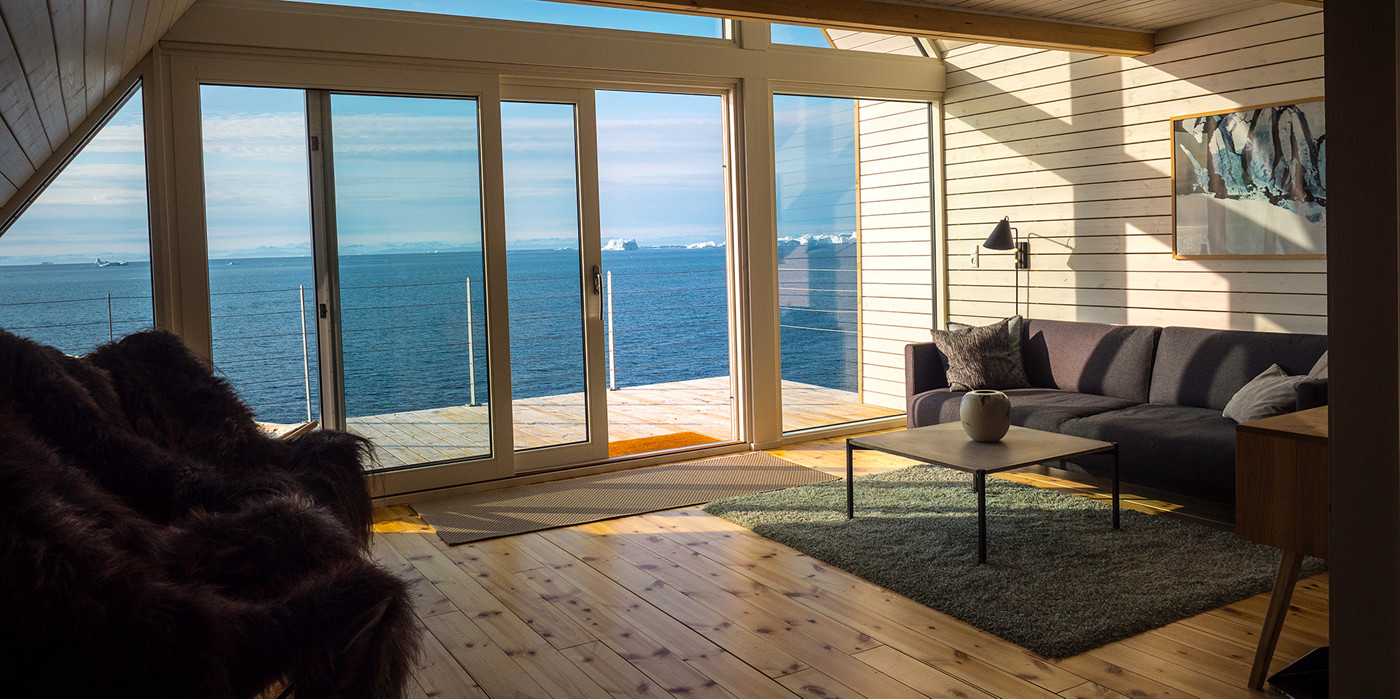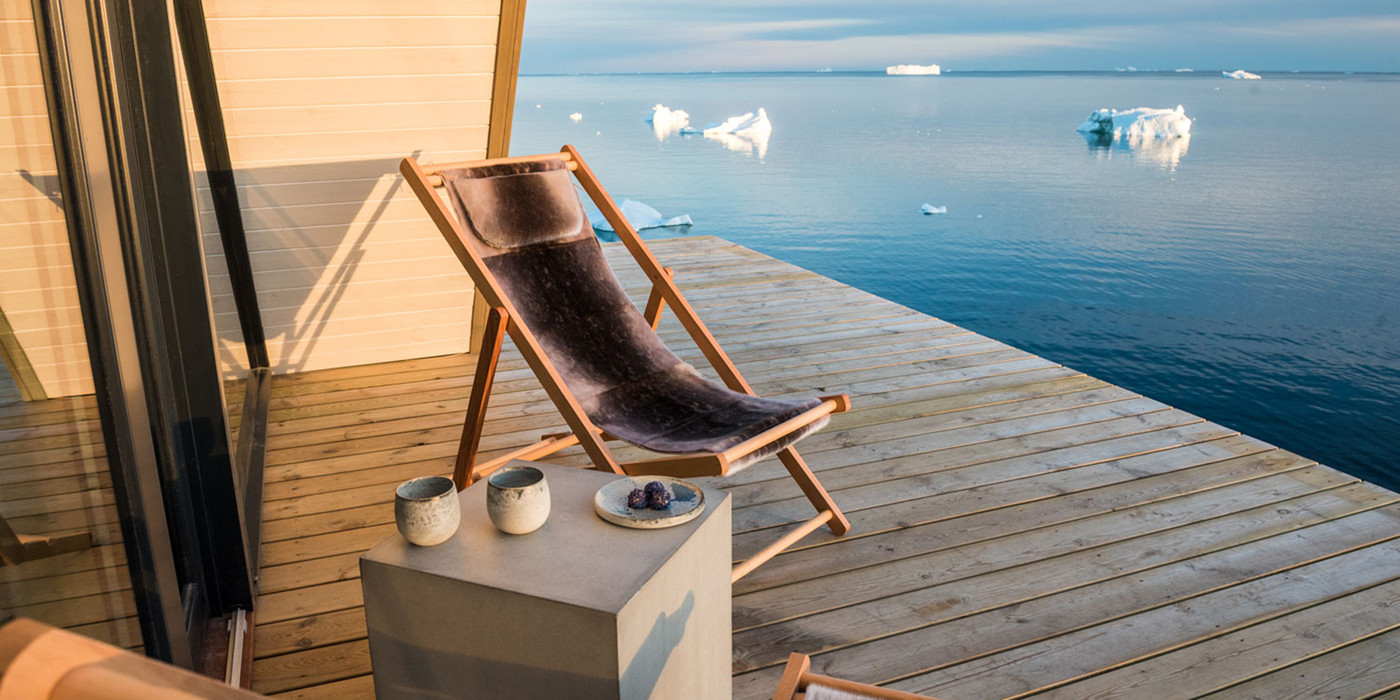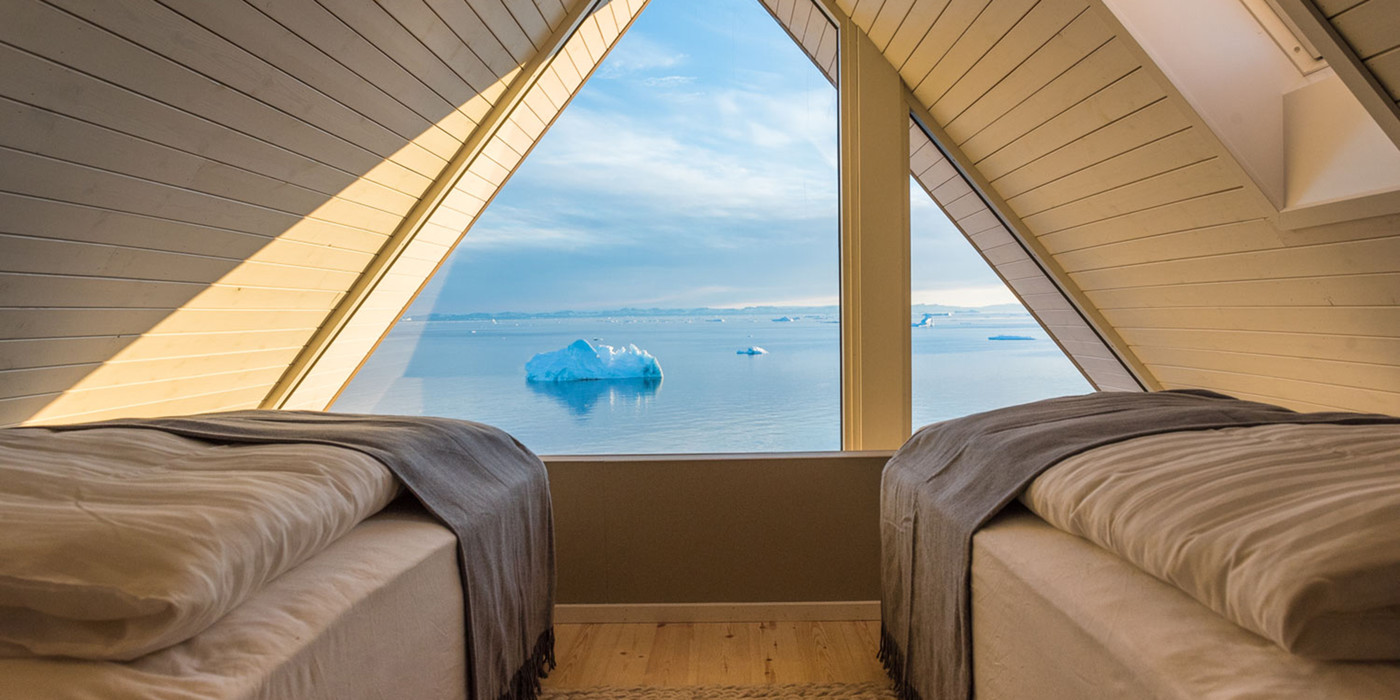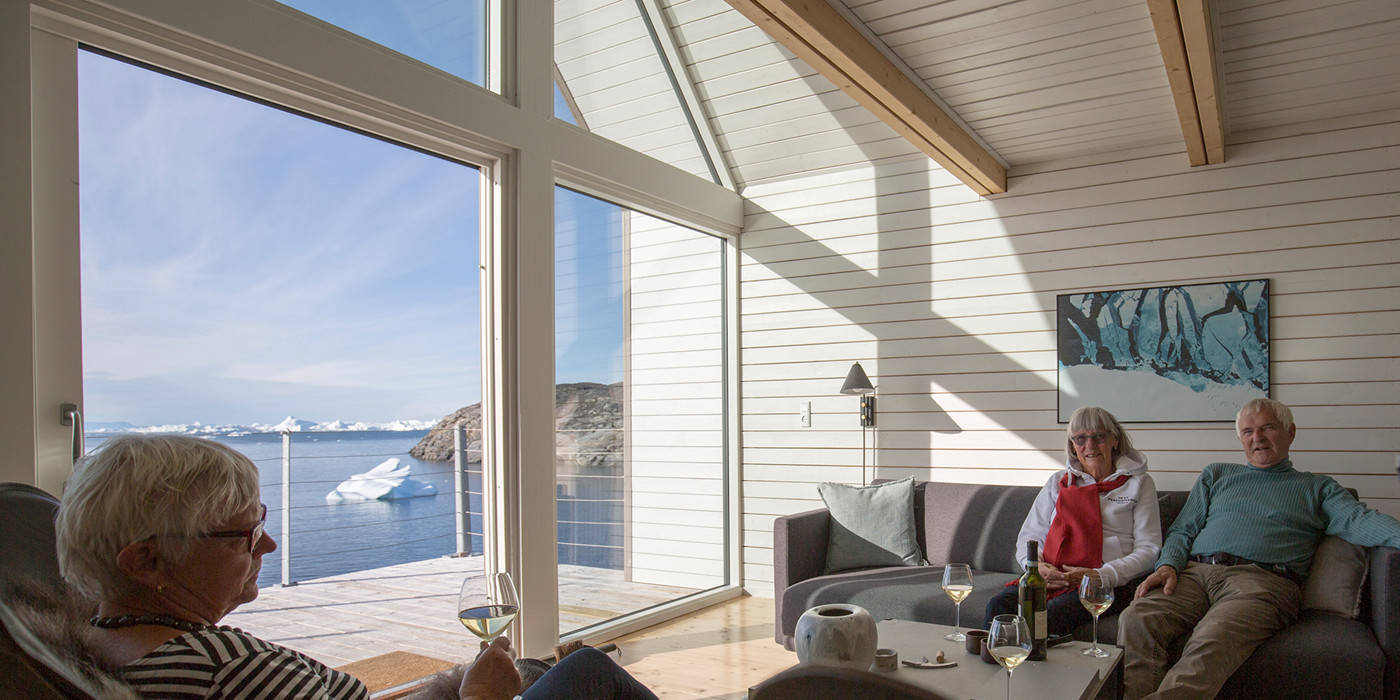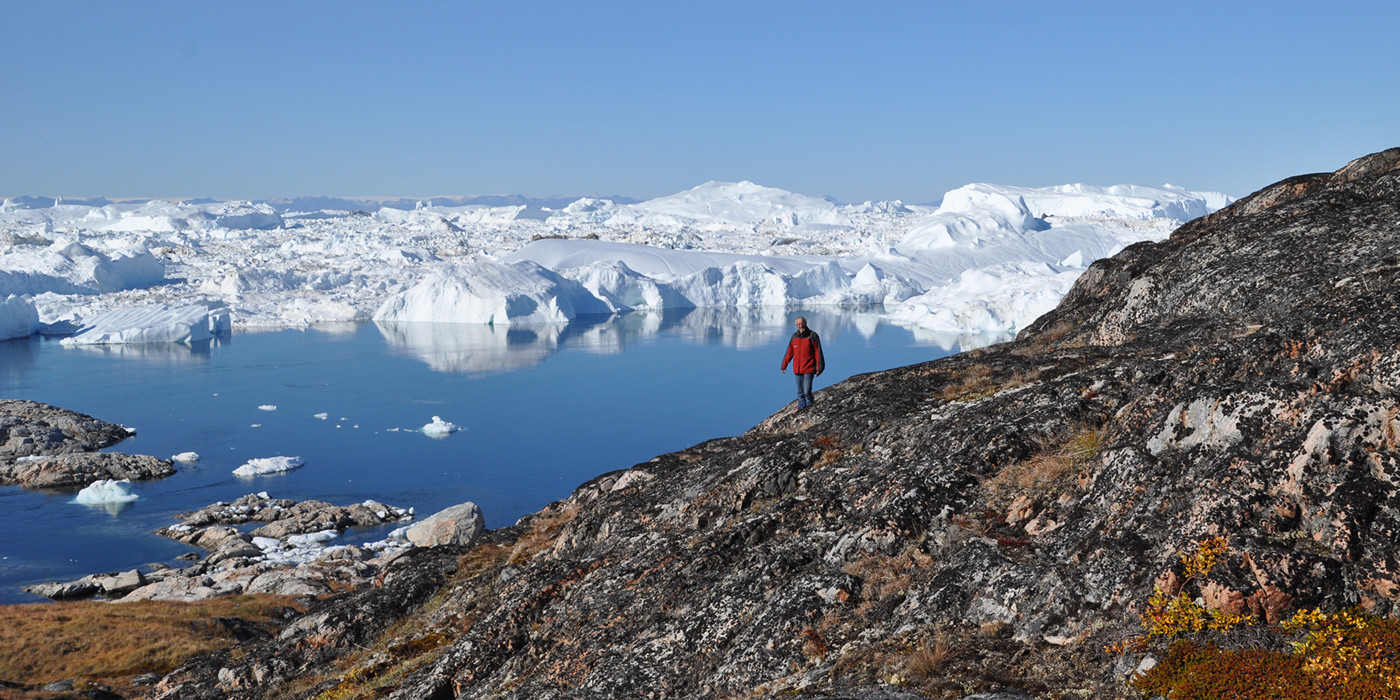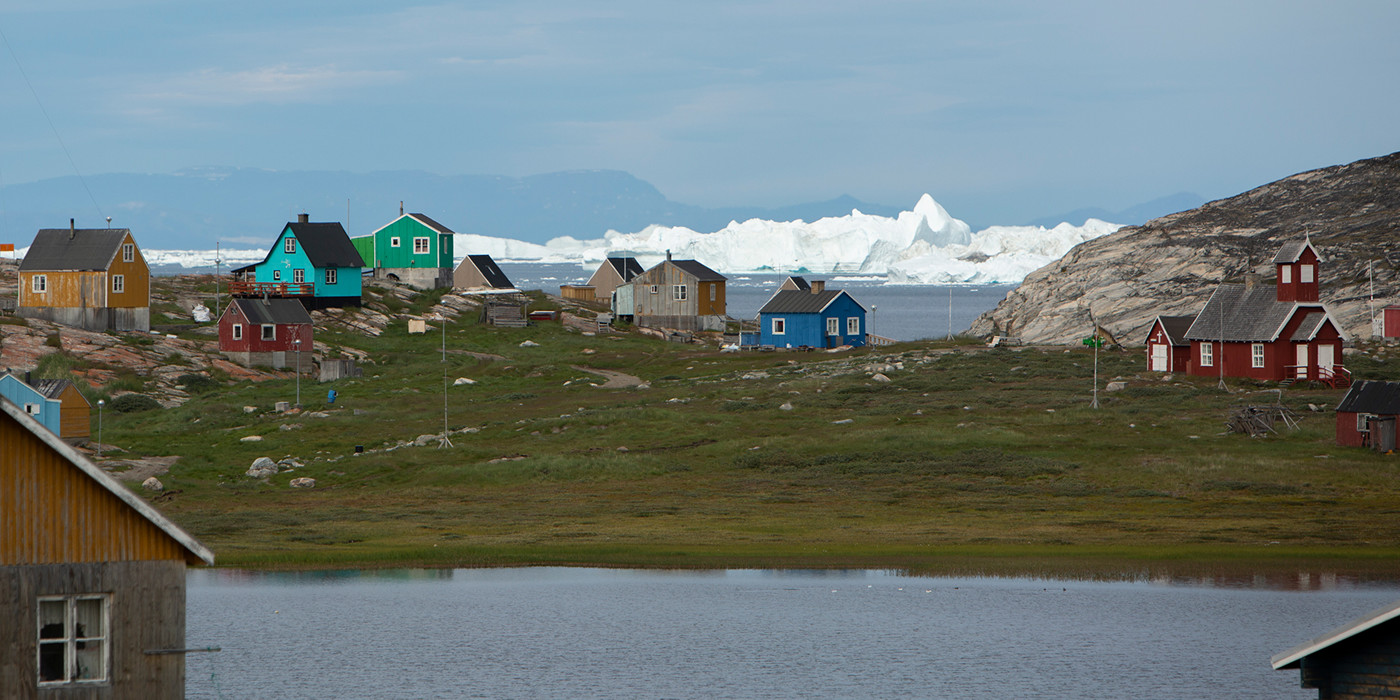 Suggested travels near Ilimanaq