City tour - National Museum - Colony Harbor - Kaffemik
This excursion has "it all" in a cultural package. Walking City tour of Nuuk, where you get the impression of the Greenlandic capital, hear about the history at the National Museum and see the well-preserved mummies from Qilakitsoq. At the colony harbor you will pass by the statues and hear the story about the "Mother of the Sea" and Hans Egede. The tour ends with a visit to a Greenlandic home, where you will experience Kaffemik - "coffee-mik".
Price: 500,- DKK per person
Duration: 4 hours
Includes: Entrance ticket to the National Museum and coffee / tea and cake for Kaffemik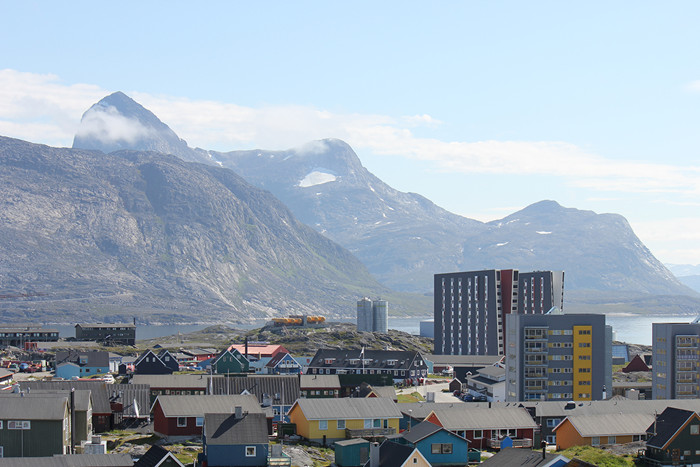 City tour of Nuuk by car or bus
A guided city-tour by car or bus through the neighborhoods in Nuuk. From the newest suburbs to the old "Koloni"-harbor. You will hear about the past, right back to the beginning of the colonial era and right up to the moderne Greenland with Home Rule Governement (today; Self-Government). During the tour there will be plenty of opportunities to stop and take pictures or take a short walk up to the statue of Hans Egede next to the cathedral.
Price: 300,- DKK per person
Duration: 1.5 hours
Includes: Local guide / driver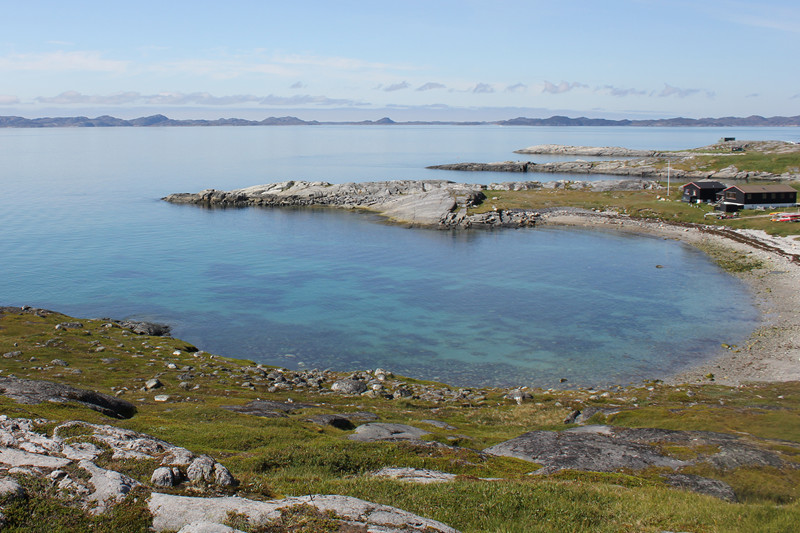 Hiking in the Mountains around Nuuk
Important: Do not hike alone. The mountains of Nuuk look peaceful, but they are demanding and the terrain can be dangerous to people unfamiliar with the region.
We recommend guided tours in and around Nuuk. Please contact us for assistance.
Icefiord - Sailing to the Glacier
Icefiord
A full day tour through one of the world's largest fjord systems. In some places the water is completely turquoise green. The steep mountainsides create drama and at the bottom of one of the fjords, an active glacier emerges. Here we of course stop and listen to/look at the beautiful and violent nature. Some days, due to ice, we can't get very close to the glacier, but the sailing between thousands of icebergs are impressive. We sail with ice-reinforced ships with heated cabin and seating for everyone indoors. The large "walk-around area" decks will give you perfect views to sea, land and maybe whales passing by. There are good opportunities to see whales (especially humpback whales), seals and various birds - including; the White-tailed eagle.
Price: 1.900,- DKK pr person
Duration: 7-8 hours
Includes: Breakfast, Coffee and Tea
DO NOT INCLUDE: Other drinks and snacks
Qooqqut Nuann '- Catch a fish and eat
Self-caught and freshly caught fish are the best!
The voyage starts from the Colony Port in Nuuk and directly into the fjord system, where we find a nice spot and put the line down. There will typically be cod, but there are also really good chances to catch the beautiful redfish.
After some time fishing, we pull up the line and head into the abandoned village, Qooqqut. Surrounded by beautiful mountains, it lies unbelievably beautiful. Here are several cottages and a family run restaurant "Qooqqut Nuan", which directly translated means "Lovely Qooqqut". Here you can get your own catch prepared, but if you are not into fish, you can also choose from 3 other main courses from the menu.
Price: 1.300,- DKK Per person
Duration: 6 hours
Includes: Dinner in the restaurant * Vegetarian is also possible, coffee and tea while sailing
DO NOT INCLUDE: Drinks in the restaurant and snacks for the trip
Kayak School
"Kayak" is an international word derived from the Greenlandic word "qajaq". Learn to use this age-old tool in its proper element: Greenland. After a little introduction to kayaking and some theory, we are ready to jump into a kayak. The kayak guide is a knowledgeable kayaker and will follow you closely. Safety and equipment are top notch.
Price: 995,- DKK Per person
Duration: 3 hours
Includes: kayaking equipment, gloves, kayak, etc.
DO NOT INCLUDE: Beverages or snacks - please bring your own.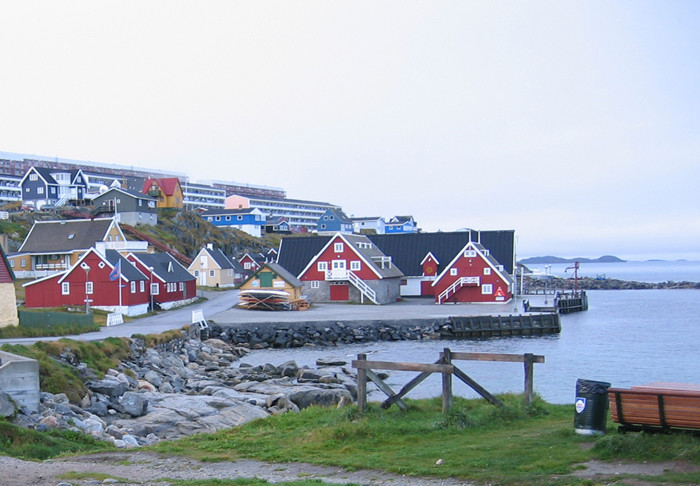 Nuuk - on your own
The city is full of history and culture. The Greenland National Museum & Archives are divided into several buildings with an interesting story to tell about Greenland's history. The museum has excellent collections, including the well-preserved mummies from Qilakitsoq near Uummannaq. The mummies were found by locals back in 1972, in a burial ground for 6 women and 2 children.
A walk in the old colonial harbour is a must in Nuuk. The National Museum and other protected and well-preserved, colourful buildings are located there.
The Mother of the Sea is a beautiful sculpture located near the colonial harbour. The sculpture is partially covered by water at high tide, so it's best viewed at low tide.
There are also several eateries and cafés. Nuummiutter (Nuuk Citizens) like to go out and socialise. So go out - it's a great way to meet or observe the locals.
Nuuk is a vibrant city in rapid development. With nature as the backdrop, you'll find an international airport, Ilisimatusarfik University of Greenland, a hospital, schools, courthouse, an award winning swimming pool, several ports, numerous shops, restaurants and cafes, the lovely Katuaq Cultural Centre, the National Museum and many major organisations.
Many bohemian artists live in Nuuk side by side with the serious business professionals. There is room for everyone here.

Dog sledding: No
Midnight Sun in the summer: No, but its bright 24 hours a day
Northern Lights: Yes, in a dark sky and with suitable atmospheric conditions
For excursions, we refer to "Nuuk Water Taxi", which has a fixed program every week. Their office is placed at the old "Colony Harbour" in Nuuk. Please read more at www.watertaxi.gl

We recommend a helicopter ride over Nuuk. The trip lasts 15-20 min. and costs approx. DKK 1.400. It's a nice experience.