The story of the Greenlandic people
When visiting Greenland it's obvious to prioritise the spectacular nature experiences which the country is known for, but if you want to complete the experience, take the time to immerse yourself in the very special culture.
Greenland's historical roots are an exciting mix of different peoples' adaptations to the extreme Arctic climate, which has always characterised the world's largest island in the struggle for survival.
Modern day Greenlanders' Eskimo ancestors, the Inuit, came to Greenland just over 1000 years ago. Prior to that, Greenland was populated over a period of about 4,500 years by waves of immigrants crossing from Canada.
Throughout Greenland you can find ruins and traces of these cultures: the Saqqaq culture, the Dorset culture, the Thule culture and the Norse.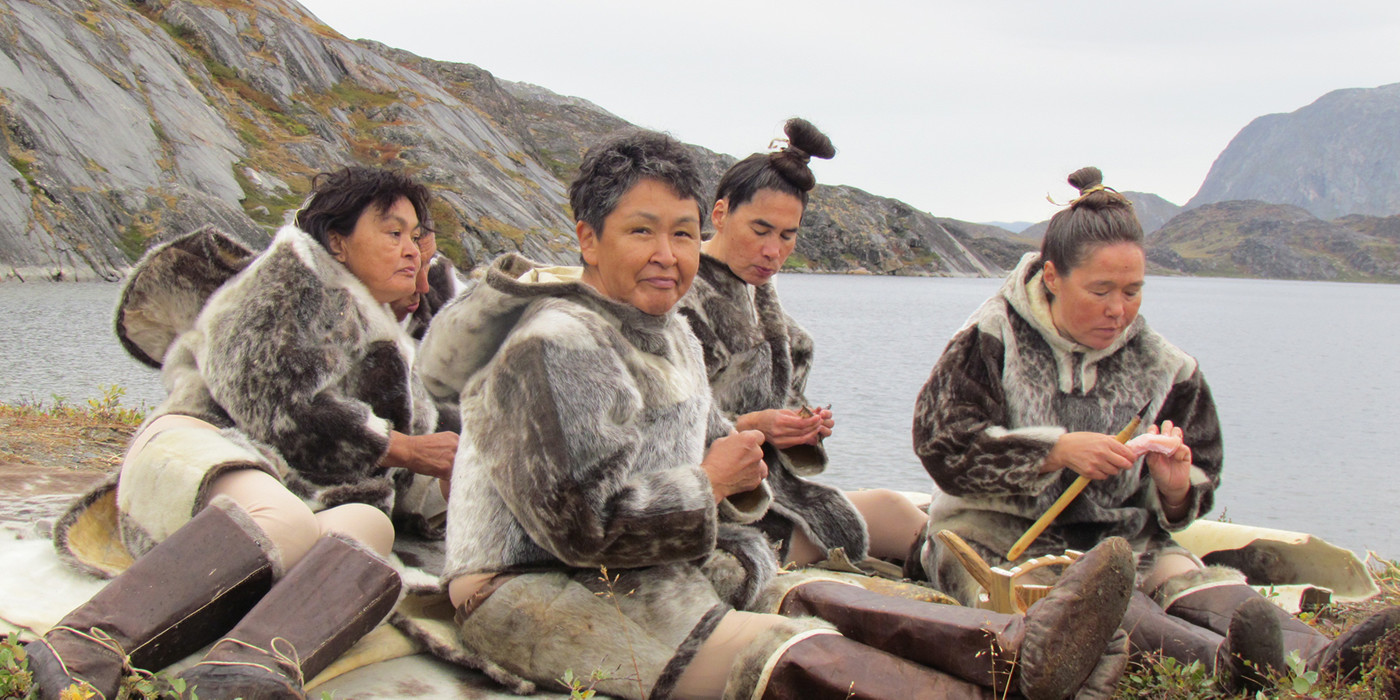 Where is the Culture Experienced?
Culture in Greenland is ubiquitous, so be open and seek out the welcoming and culturally diverse Greenlandic population.
If you have a particular interest in Norse history, South Greenland is an obvious destination. Here you will find ruins and remains from the Norse period.
Observing life in some of Greenland's small settlements is also a must. Founded in 1741, Ilimanaq is one of Greenland's oldest settlements and houses two of Greenland's oldest and best preserved houses from the colonial era, now carefully restored. Take a village tour to hear stories about settlement life and the fishing culture.
In Ilulissat you'll find the Danish polar researcher Knud Rasmussen's childhood home, today transformed into the city's museum. Here you`ll learn about Ilulissat`s history and the polar explorer's life. He contributed, among other things to the mapping of Greenland and became especially famous for the Thule expeditions across the inland ice.
On the outskirts of Ilulissat you'll find historic sites from the Eskimo era in the old settlement Sermermiut. Here, the 3 main Inuit cultures chose this location for hunting and fishing, ever since the Saqqaq people, who migrated from North America to Greenland approx. 4,500 years ago.
A stay in Qasigiannguit gives you a unique insight into Greenlandic culture. In the town you'll find an interesting museum of culture and history, which those interested in archaeology will enjoy. The museum is housed in one of Greenland's oldest wooden houses from 1734.
In Aasiaat you can visit the old town and city museum. Dating from 1860, the museum is preserved in the era of the former colonial administrator's residence. Here you'll find exhibitions from the colonial period and the cultural history of the area in general.
In addition, the renowned Danish artist Per Kirkeby lived for a number of years in Aasiaat. He gifted 24 significant paintings to the city, which today hang in the assembly hall.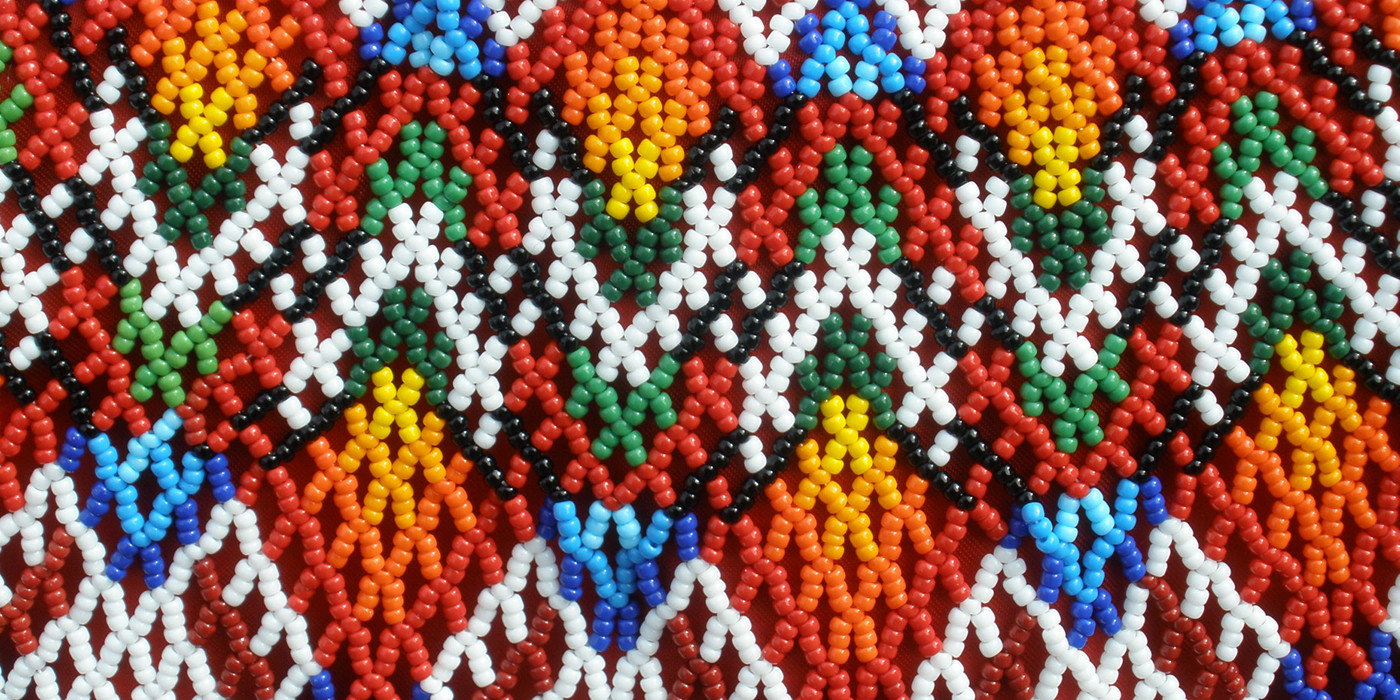 Special Greenlandic Cultural Experiences
Special Greenlandic Cultural Experiences
Traditional Greenlandic culture is built around fishing and hunting, but there is so much more to embrace. We recommend you explore some of the following cultural experiences:
Sled dogs and dog sledding with locals are an important part of the cultural heritage.
'Kaffemik' is a special tradition where Greenlandic families open their homes when they have something to celebrate such as birthdays, confirmations, weddings - or tourists' arrival.
Enjoy the taste of the Arctic! Greenlandic food is mainly based on fish, seafood and meat from marine mammals such as seal and whales. Reindeer, birds and other game are also common.
Visit the `brættet`, the local meat and fish market which is found in all Greenlandic cities and towns. This is where hunters and fishermen have the opportunity to sell their catch of seal, whale, muskox, reindeer, birds and many kinds of fish.
The characteristic colourful wooden houses are another very special feature of Greenland. In addition to complementing nature with their rainbow hues, the painted colours had a practical purpose, with each colour indicating the function of a building. Hospitals were yellow; police stations were black; businesses were red; and fish factories were blue.
The Greenlandic drum dance and drum song is a traditional form of expression which reflects the historical development of Inuit culture. Many Greenlanders enjoy singing in church or in choirs. Greenland also has a thriving music scene, with some bands and singers achieving success in throughout the Nordic region and beyond.
Greenland is a nation of creativity, with many talented craftspeople and artists. Beautiful works in stone, bone, skins and beads can be purchased throughout the country. One of the best examples are 'tupilaks' - small figures with origins in Greenlandic Inuit mythology, carved from bone or soapstone.
Greenlandic coffee is a speciality you should try at least once. Not only is it delicious, but the spectacle of watching it being made and the accompanying story, with each ingredient symbolising a special aspect of Greenlandic life, is a wonderful way to end an evening.