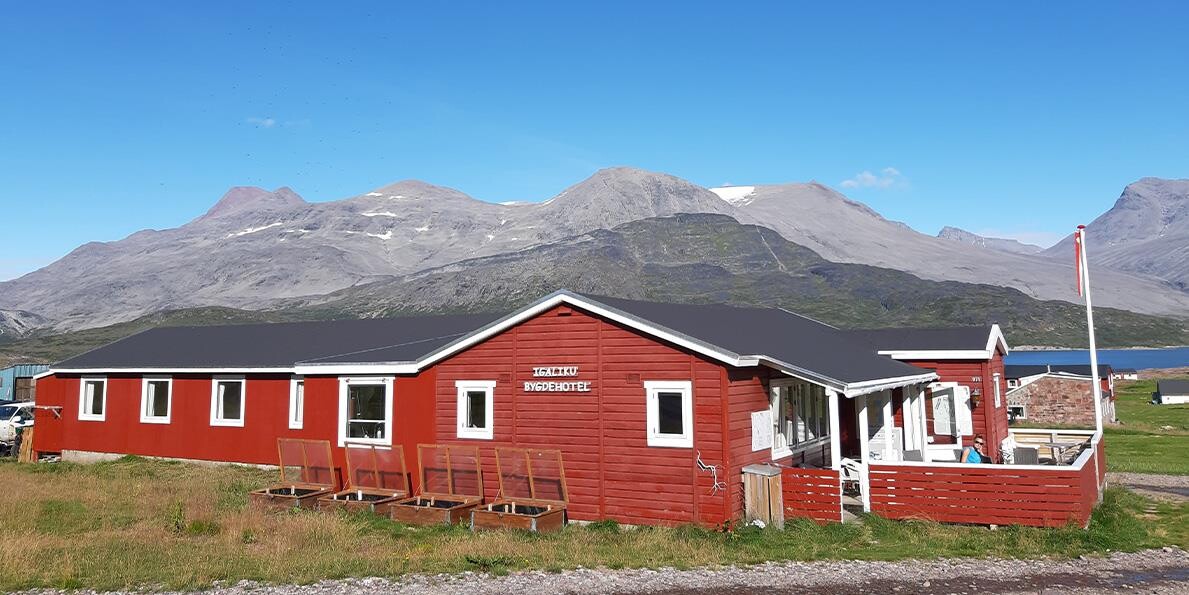 The hiking opportunities in the area are among the best, including two beautiful and highly varied full-day hikes. Furthermore, there are options to suit every taste: You can go fishing at Lake 90, explore the ancient Norse ruins that tell the tale of Igaliku's vibrant activity a thousand years ago, or simply relax and enjoy the view with a book on the terrace outside your cabin.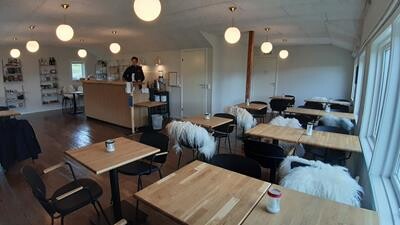 Hotel and Restaurant
Our village hotel in Igaliku is centrally located in town and offers a total of 8 small but comfortable rooms with modern interiors that were renovated in 2021. The hotel provides shared toilet and shower facilities in the hallway. Accommodation includes bedding, towels, and breakfast.
At Igaliku Village Hotel, you'll find the town's only restaurant, which was renovated in 2021. Here, we serve breakfast, lunch, and dinner, including 2 courses featuring local Greenlandic products. You can also purchase soft drinks, juice, beer, and wine. The restaurant also offers coffee, tea, homemade cake, chocolate, snacks, postcards, hiking maps, and souvenirs.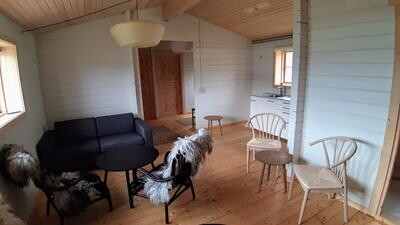 Guest House
In 2021, Blue Ice Explorer opened a guest house in Igaliku, a large log cabin with modern furnishings. The house offers 4 rooms for double or single occupancy, shared bathroom and toilet facilities, and a communal bathroom next to the living room. Accommodation includes bedding, towels, breakfast, and complimentary tea and coffee. There are no cooking facilities on-site.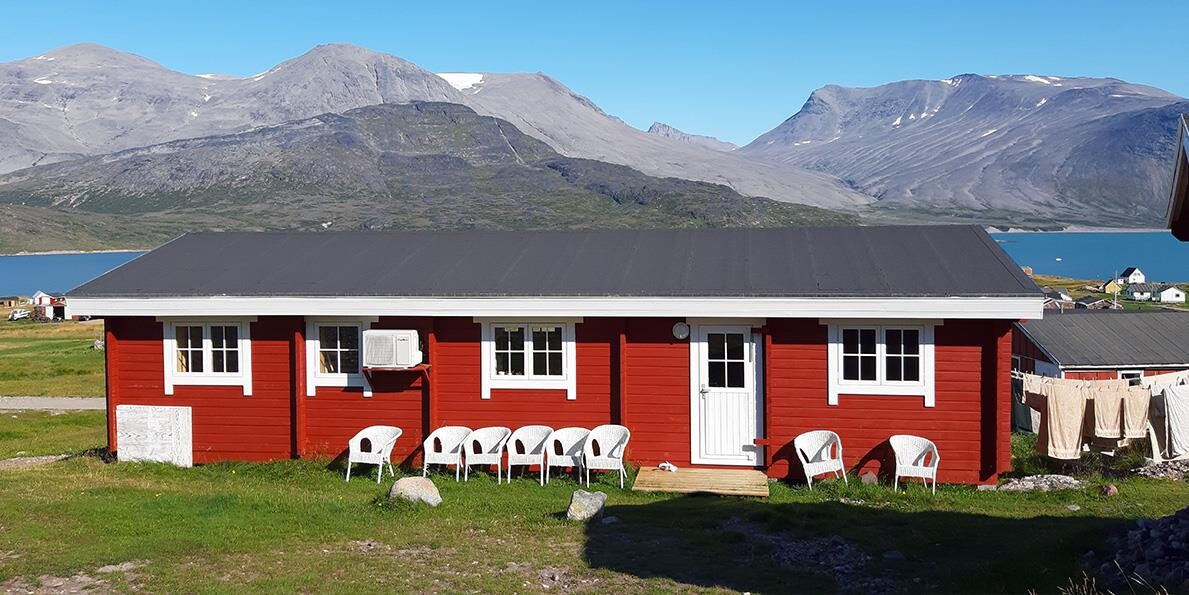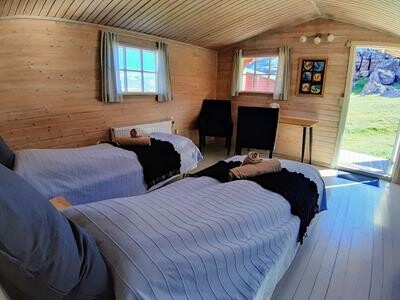 Cabins
If you are looking for a more private type of accommodation, we recommend that you book one of our cabins. This is probably one of the best double rooms you will find in South Greenland! All cabins are situated high above the hotel with an impressive view to the fiord and the great nature just outside your door. From the front terrasse you can enjoy the incredible Greenlandic silence and maybe you will have a visit from grazing lambs and curious chickens. Inside, we welcome you to a modern interior with comfortable beds, a small table and two lounge chairs. All cabins are heated, have electricity and a private bathroom with running cold/warm water, WC, and a shower. You will also find a boiler and complimentary coffee and tea.
Please notice, that the cabins do not have any cooking facilities.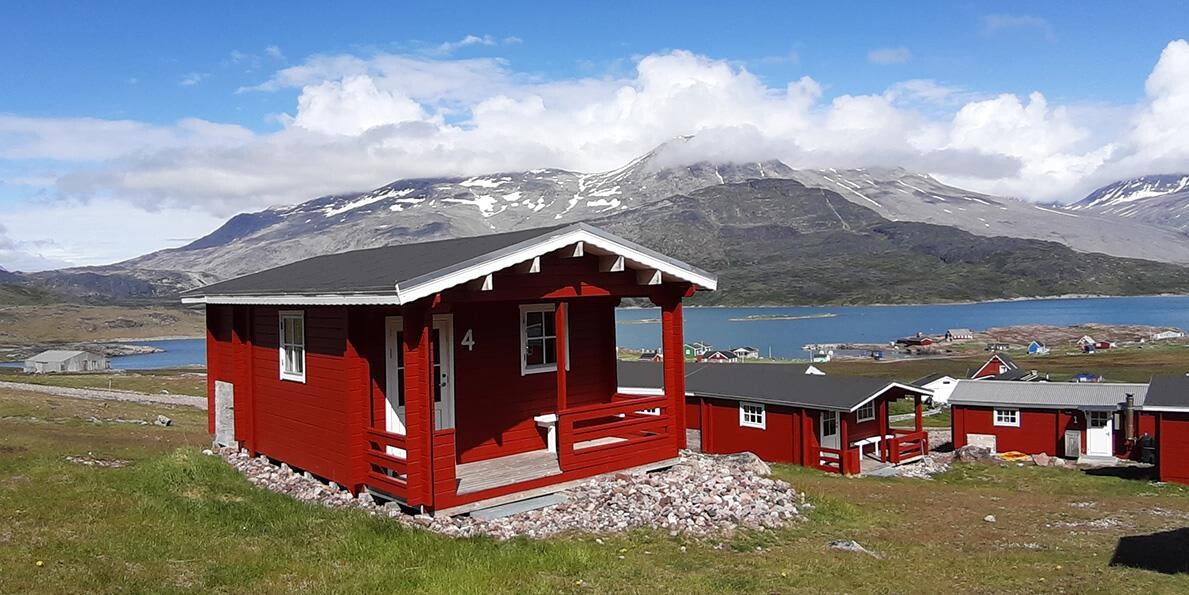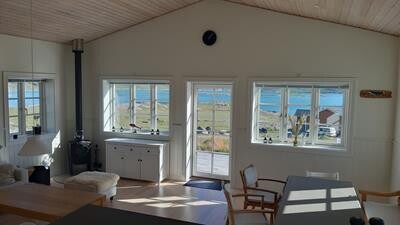 Villa
Since 2019 Blue Ice Explorer has been renting out this magnificent villa in Igaliku. This is the perfect place for a small group or family that wish to stay in Igaliku and feel like home. The Villa is a newly buildt wooden house with a private sun terrace on all sides of the house. Located in a very private and peaceful area with the finest view to the fiord and the surrounding mountains.
The interior is very modern and has everything you need to relax and enjoy you stay. Inside, you will find two bedrooms with double beds, a kitchen connecting to a large living room and a large bathroom. Above the bedrooms there is a small loft with 2 mattresses. A perfect place for the youngest guests to sleep. Next to the villa there is a small annex with an extra double room. It is possible to add this to your stay if you are a larger group.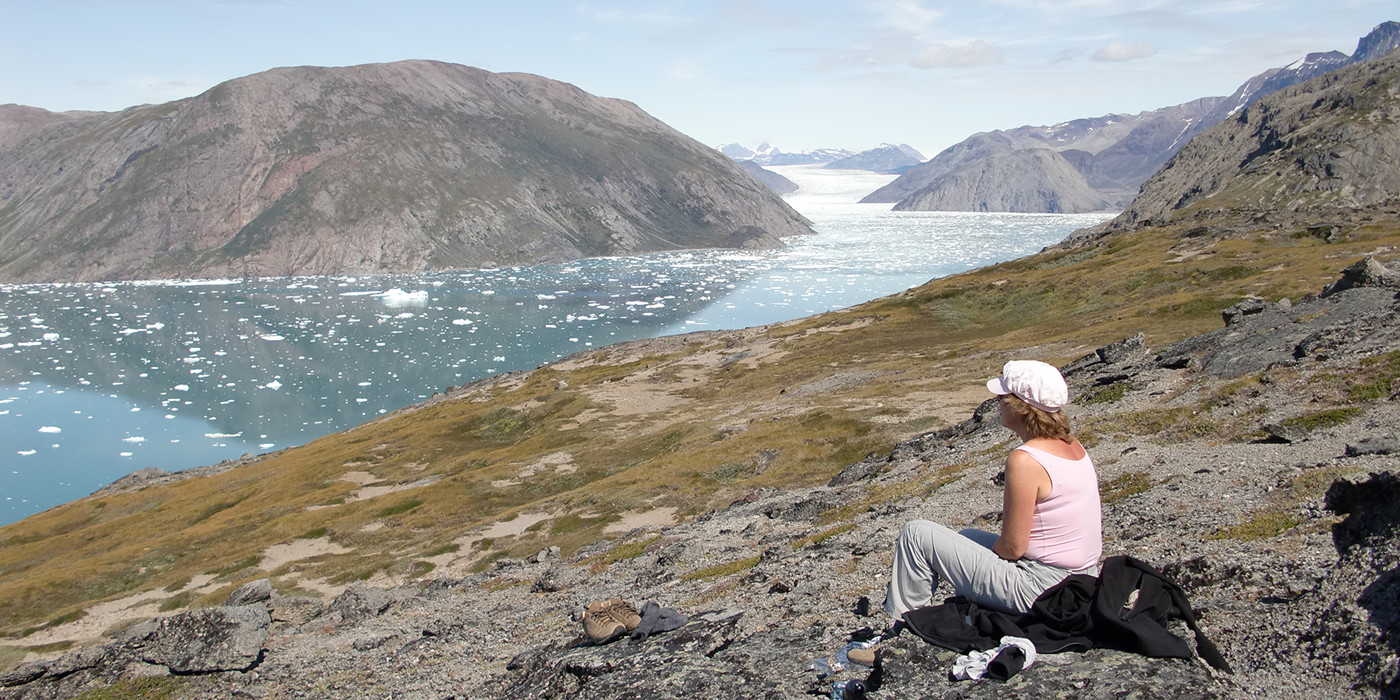 View to Qooroq-fiord from Igaliku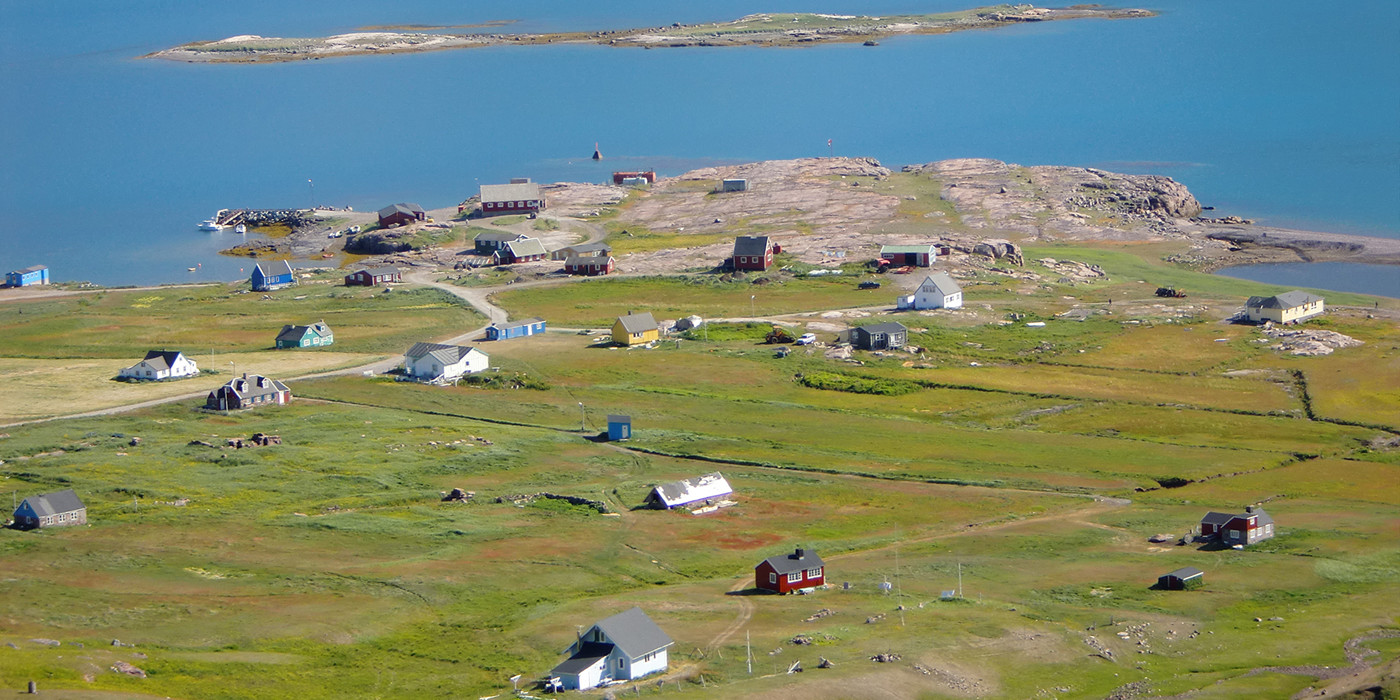 Sheep farmers place and colourfull houses