The combination of Norse ruins and a long tradition of farming at this site contributed to its 2017 UNESCO World Heritage Listing.
It is relatively easy to get to Igaliku. All passenger boats arrive at Itilleq, a port 4 km away.
Visitors walk the 4 km Kongevejen track from the boat and luggage transport can be arranged.
The settlement has about 30 permanent residents, and during summer the hotel hosts guests. Once you're settled in your room or cabin, the bonus is that the well-preserved ruins are a few steps from the hotel and therefore accessible to all.
A summer visit to Igaliku is well worthwhile for the flower filled valleys, lush pastures, snow-capped mountains, aqua-blue fjords and Norse ruins.
Dog sledding: No
Midnight sun in the summer: No, but long hours of daylight
Northern Lights (Aurora Borealis): Yes, in a dark sky and with suitable atmospheric conditions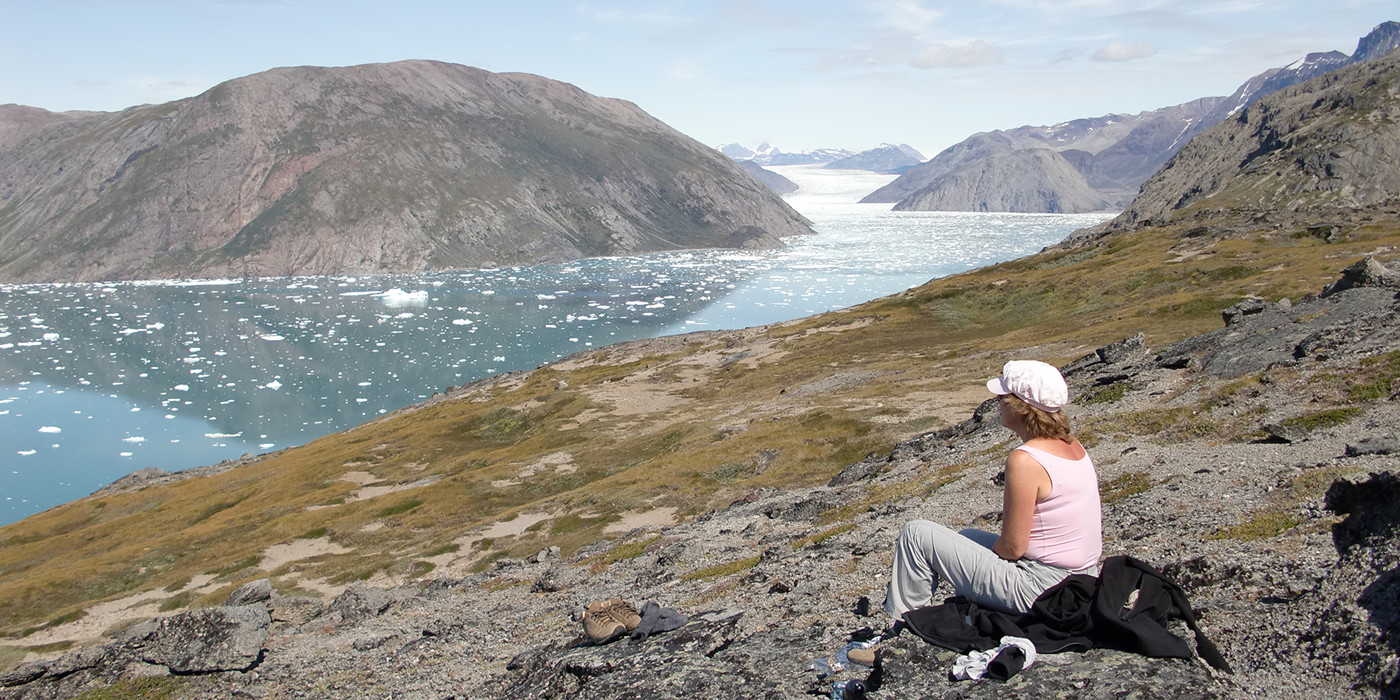 View to Qooroq-fiord from Igaliku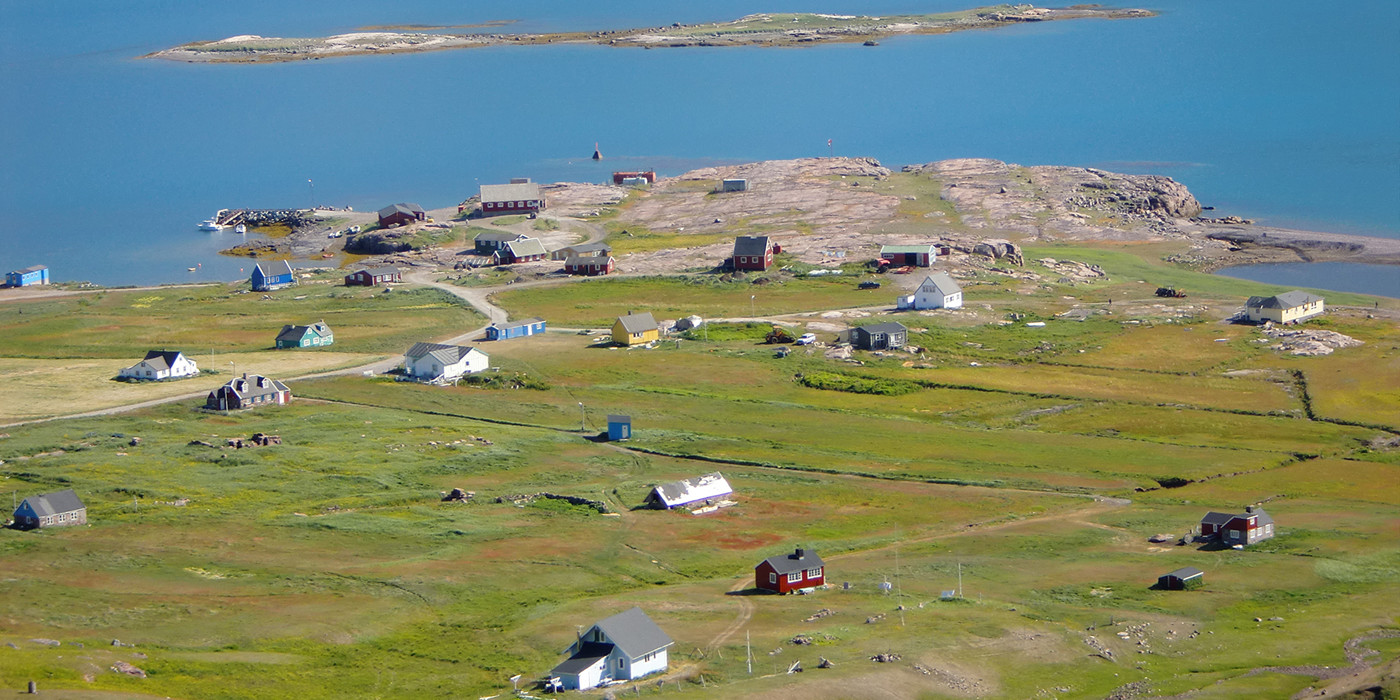 Sheep farmers place and colourfull houses